Sometimes I forget that I am a part of the world that is beyond my small reality known as Herrnhut. I look at other blogs, online newspapers, video sites and forget that I walk on the very same land mass as everyone else. It's crazy to me to find how we are all connected in one way or another.
I ran across a super cutsie/girly craft blog today and after getting inspired by HER photos, I found that she has been inspired by me too :)
It sort of took me be surprise. You better believe I did a double-take. I'm sure she found me from Promise's blog, but I still marvel that someone would take the time to acknowledge me.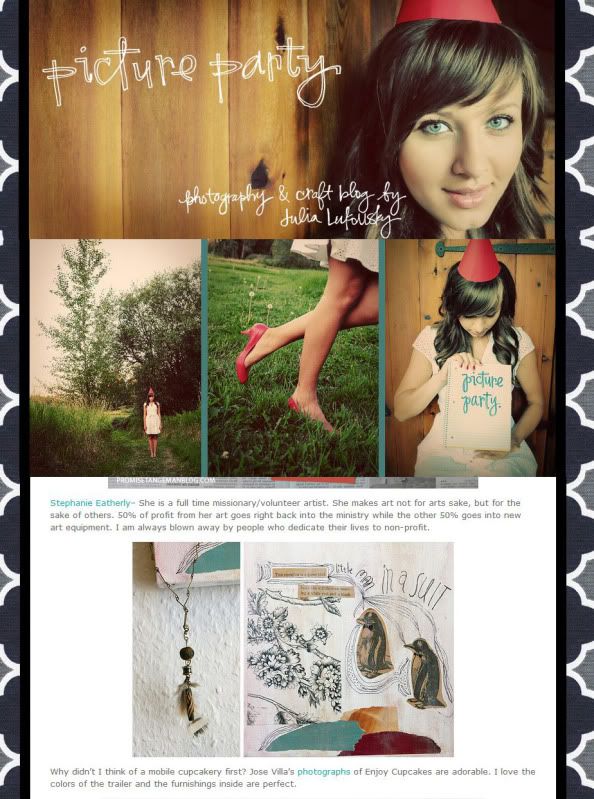 hooray.