We met with Karan and learned about his ministry forStreet kids. Every Friday he meets with the boys to play cricket in the park and then hosts a small Bible study/devotional.
We played with the kids for a few hours (a few long hours that is... cricket is one of the slowest games I've ever experienced.) I finally got a chance to play (after asking since I wasn't originally picked for a team). It was my chance up to bat and I hit it on the first pitch. Unfortunately in cricket, if someone catches the ball, you're out. I was out.
As I sat in the grass, I talked to some of the kids, listened to Indian radio on a fake iPhone, had my camera stolen by a little boy/future photographer (it was returned don't worry), and then led a devotional with about 20 of the boys before they sang us their worship songs in Hindi.
The future photographer at bat
The boys singing worship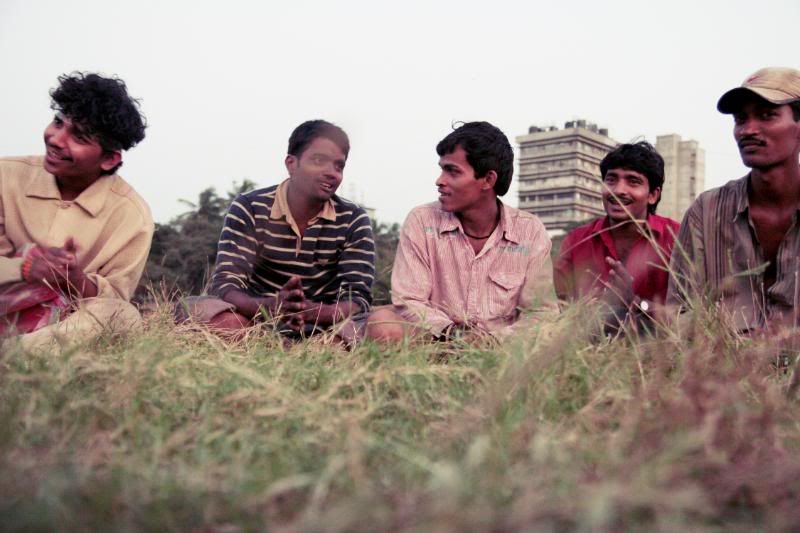 The group before we went to a restaurant near by for Pepsis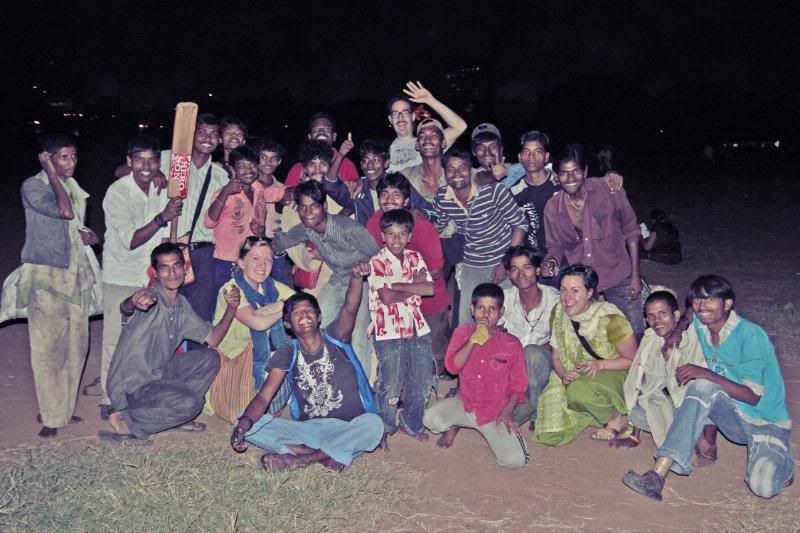 That night, Karan took David, Uli, and I to walk the red light district. The life there was so different than I expected. Every corner had a shop and there were kids playing everywhere. We stopped and talked to a group of them playing a game I had never seen before. It was sort of like bumper pool, but the rules were slightly different. They were excited for me to take pictures of them and the oldest two spoke English very well. It was sort of eerie in a way to know what was going on inside the walls around us with kids playing nonchalantly in the streets.
A red light